Butts and Guts
This class is taught by: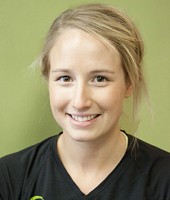 Personal Fitness Trainer (NAIT Diploma)
Personal Trainer Specialist (canfitpro)
Fitness Instructor Specialist (canfitpro)
fitilates Master Trainer (fitilates Academy)

Tamsyn Irwin is a graduate of NAIT's Personal Fitness Trainer program and is also Certified through the Canadian Society of Exercise Physiology as a Certified Personal Trainer.
Tamsyn's fitness career began at an early age. As far back as she can remember, she was involved in athletics where she developed her foundation for an active lifestyle. She worked her way up from intramural sports in school and college to being a national caliber athlete. As well as competing, Tamsyn has also devoted her time to coaching younger teams. Coaching is probably the biggest factor that led Tamsyn to want to become a fitness trainer. Over the years she has been very grateful to have had all her coaches, teachers and role models in her life. She admired what they had to offer. Tamsyn wants to pay forward what she has been so fortunate to learn.
Tamsyn's training philosophy is mind over matter. We all know what we can do, what we don't know is how much more we are capable of doing. She believes that our minds are stronger than any of our muscles. We need to use our mental strength in order to develop our physical strength. She will give you that push, so that you will leave your comfort zone and see what you can truly do, not only in exercise but also in everyday life. Tamsyn hopes to lead by example in helping others to embrace the world of health and fitness.
---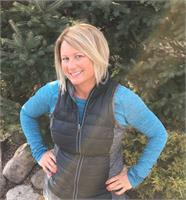 As a self-proclaimed fitness addict, Lina has a passion in ensuring physical activity is part of her daily routine. Trying to find balance, when life can be hectic, Lina is always focusing on a new fitness goal!
Her enthusiasm for running has her registering for races to keep motivated, cross training with a personal trainer and teaching Spin class. After years of rigor and aggressive workouts, she found her way into yoga to help relax, stretch and heal. Recently, Lina has deepened her yoga practice and completed the 200HR Yoga Teaching Training. As she began to feel the transformation yoga had in her life she felt inspired to share the gift of yoga with others. Lina believes the mind, body, soul connection is a sacred one, and one that should be nurtured and inspired. With that mentality, Lina's objective is to teach her classes from her heart creating an uplifting, safe environment for students to begin to explore and expand within their own body and consciousness. She is continually inspired by yoga's transformative power—both internally and externally, and finds it to be a source of balance and strength. Lina strives to bring a sense of fun, freedom and kindness in all that she does!
If you attend her Spin class, you will be sure to be motivated by her energy and random music selection. Variety is key and her classes will be filled with challenging drills and positive encouragement. Lina loves to connect with riders and gets inspired by the sense of community. Together anything is possible and goals are not only achieved, they are crushed!
On her down time, you can find her walking her dogs in the River Valley with a vanilla latte as she plans her next hiking adventure! She loves the outdoors, especially sun and sand!
Certified Yoga Instructor (200HR RYT)
Certified Spin Instructor (Mad Dogg)
Personal Trainer Specialist (Canfitpro)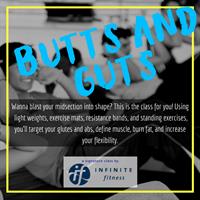 Wanna blast your midsection into shape? This is the class for you! Using light weights, exercise mats, resistance bands and standing exercises, you'll target your glutes and abs, define muscle, burn fat and increase your flexibility.
Upcoming classes: