Release
This class is taught by: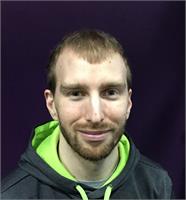 Personal Fitness Trainer (St. Lawrence College)
Certified Personal Trainer (CSEP)
Karl is a graduate of the Fitness and Health Promotion program from St. Lawrence college as well as being CSEP-CPT certified. He's been training clients for 7 years and has been training on his own for well over a decade.
As a trainer, he is most passionate about helping clients getting stronger, moving better and achieving their goals. He's especially passionate about helping people
He believes most people don't realize what they're truly capable of and strives to always make them realize what's possible with a well constructed fitness program.
When he's not training himself or clients he's busy being obsessed with various other interests. Mostly just Star Wars.
---
Upcoming classes: