W.O.W
This class is taught by: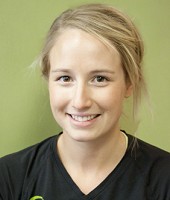 Personal Fitness Trainer (NAIT Diploma)
Personal Trainer Specialist (canfitpro)
Fitness Instructor Specialist (canfitpro)
fitilates Master Trainer (fitilates Academy)

Tamsyn Irwin is a graduate of NAIT's Personal Fitness Trainer program and is also Certified through the Canadian Society of Exercise Physiology as a Certified Personal Trainer.
Tamsyn's fitness career began at an early age. As far back as she can remember, she was involved in athletics where she developed her foundation for an active lifestyle. She worked her way up from intramural sports in school and college to being a national caliber athlete. As well as competing, Tamsyn has also devoted her time to coaching younger teams. Coaching is probably the biggest factor that led Tamsyn to want to become a fitness trainer. Over the years she has been very grateful to have had all her coaches, teachers and role models in her life. She admired what they had to offer. Tamsyn wants to pay forward what she has been so fortunate to learn.
Tamsyn's training philosophy is mind over matter. We all know what we can do, what we don't know is how much more we are capable of doing. She believes that our minds are stronger than any of our muscles. We need to use our mental strength in order to develop our physical strength. She will give you that push, so that you will leave your comfort zone and see what you can truly do, not only in exercise but also in everyday life. Tamsyn hopes to lead by example in helping others to embrace the world of health and fitness.
---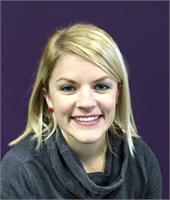 Level 3 Certificate in Personal Training – (Premier Training International)
Level 2 Certificate in Gym Instruction – (Premier Training International)
Personal Training Specialist – (canfitpro)
fitilates Instructor (fitilates Academy)
Pre and Post natal Fitness Specialist
Hannah is a qualified Personal Trainer and fitilates instructor. Having completed her education through Premier Training International; canfitro and the fitilates Academy she is extremely passionate and always looking for new ways to add to her knowledge, so she can make every class or training session even better and more effective for the client.
Growing up in England she danced and figure skated from the age of three, although her real passion for fitness and healthy living did not begin until University. Hannah injects a healthy amount of her trademark British humor into every session and likes to focus on the fun that can be had whilst working out.
In her spare time Hannah enjoys working out, traveling, drinking tea and most importantly spending lots of time with her family and friends.
---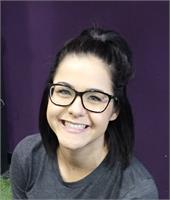 Personal Fitness Trainer (NAIT)
Certified Personal Trainer (CSEP)
Certified Corrective Exercise Specialist (NASM)

Marina is a graduate of the Northern Alberta Institute of Technology (NAIT) personal fitness trainer program. She is certified through CSEP as a certified personal trainer, and has a corrective exercise specialist certification through NASM.
Personal training hasn't always been Marina's passion. After graduating high school she had plans of becoming a teacher. This path took a detour when she discovered the world of health and fitness. Helping and teaching others has always been a priority in Marina's life, and now she has the ability to educate individuals on how to become the best (and healthiest) versions of themselves. Marina is a firm believer that exercise is medicine. Experiencing an injury of her own, she understands the importance of exercise in the rehabilitation process in order to reduce pain and feel better overall.
Marina always has a positive attitude and a smile on her face. Marina's main goal is to inspire her clients to achieve what they never thought possible for themselves. She will be your personal fitness cheerleader, educating you along the way.
---
Upcoming classes: