Jessica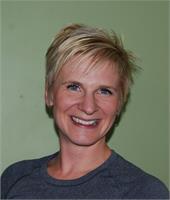 Bachelor of Science in Kinesiology (U of A)
Physical Therapist Assistant dip. (GMCC)
Certified Strength and Conditioning Specialist (NSCA)
Medical Exercise Specialist (AAHFRP)
Personal Trainer Specialist (canfitpro)
Fitness Instructor Specialist (canfitpro)
Stott Pilates Certified
fitilates Founder & Creator

Jessica's passion and enthusiasm for health and fitness is contagious. She strongly believes that by living an active lifestyle you are able to truly live your life to the fullest! Her approach with clients is one based on trust and open communication. Once goals are set and an action plan is developed, her top priority is to educate, motivate and coach you to ensure those goals are met. With your commitment, Jessica guarantees you will succeed!
Jessica has been recognized as a fitness expert for national magazines including Chatelaine and Canadian Health. She has also won numerous awards for her work in the industry as both a trainer and a manager. Her personal goal of inspiring the world to fitness does not end with clients but extends to other fitness professionals as well.
As a former canfitpro PRO TRAINER she takes great pride in educating and training up and coming professionals. Jessica welcomes any questions that you have and looks forward to helping you achieve all your health and fitness goals!
---
Jessica instructs the following:
fitilates Reformer Pilates classes combine Joseph Pilates methodologies with modern day advances in exercise science. Focus is on strengthening and lengthening your entire body while learning to initiate the movement from the core. Proper technique and postures are stressed while learning important principles such as centering, opposition and control. Classes are limited to 6 participants; individual attention, pacing and modifications are provided.




Experience the ride of your life! Our Signature indoor-cycling class will leave you begging for more. Our instructors combine effective and authentic riding with motivating music and inspiration. We will climb together. Sprint together. Work together. And sweat together.

Our state of-the-art cycling studio includes professional stage lighting, a kick-ass sound system and Keiser M3 bikes, the best indoor cycling bike on the market.

Join our cardio party and have fun while torching a lot of calories!

Like all of our Signature Classes, this class is appropriate for all levels and modifications will be provided when appropriate.