Tristan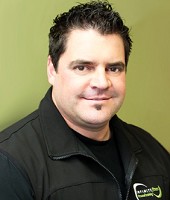 Bachelor of Science in Kinesiology (University of Salvador, Argentina)
Bachelor in Physical Education (National Physical Education Institute, Argentina)
Certified Strength and Conditioning Specialist (NSCA)
Medical Exercise Specialist (AAHFRP)
Personal Training Specialist (canfitpro)
Ask Tristan what he does for a living and he will gladly tell you he saves lives!
He has been working as a fitness professional since 1992 and has had the opportunity to work with all walks of lives including the professional athlete to those just wanting to get started. His energy and passion for this industry is renewed on a daily basis when working with both clients and fellow Infinite team members. He has also been awarded a Quality Leadership Award for his contribution as a fitness professional and his ability to inspire a team of other professionals.
Tristan believes that all goals are achievable and with his coaching and education you are guaranteed to get there!
---
Tristan instructs the following: