Noelannah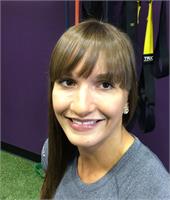 Master of Science (UBC Okanagan)
Bachelor of Human Kinetics (UBC Okanagan)
Certified Personal Trainer (CSEP)
Noelannah earned her Bachelor of Human Kinetics and Master of Science Degrees from University of British Columbia Okanagan. Her master's thesis mapped differences in older males and females experiences of frailty, which provided direction for early diagnosis and sex-specific interventions to maintain functional independence. While in school she became a CSEP – Certified Personal Trainer and worked as a teaching and research assistant with the school of Health and Exercise Sciences at UBCO. She is currently working towards her PhD in Rehabilitation Sciences at the University of Alberta where she is investigating the use of technologies to improve the lives of seniors living with dementia.
Noelannah has been involved in athletics most of her life, competing as a high level gymnast, was a member of the University of Miami Co-ed Cheerleading Team from 2008-2009, and placed 3rd at the 2010 CBBF Nationals in Fitness. More recently, Noelannah was selected to compete on the Premier Women Canadian National Dragon Boat Team where her team won 3 gold and 1 silver at the 2015 World Dragon Boat Championships in Welland, Ontario.
Over the years Noelannah has been sincerely grateful for all of the opportunities her coaches and professors have provided her. She wants to be able to pay it forward and share her knowledge and experience in maintaining an active, healthy lifestyle with others. She thrives on the success of her clients and is ecstatic to help Infinite Fitness clients achieve their goals!
---
Noelannah is currently not instructing any classes.