Hannah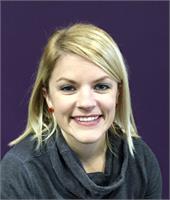 Level 3 Certificate in Personal Training – (Premier Training International)
Level 2 Certificate in Gym Instruction – (Premier Training International)
Personal Training Specialist – (canfitpro)
fitilates Instructor (fitilates Academy)
Pre and Post natal Fitness Specialist
Hannah is a qualified Personal Trainer and fitilates instructor. Having completed her education through Premier Training International; canfitro and the fitilates Academy she is extremely passionate and always looking for new ways to add to her knowledge, so she can make every class or training session even better and more effective for the client.
Growing up in England she danced and figure skated from the age of three, although her real passion for fitness and healthy living did not begin until University. Hannah injects a healthy amount of her trademark British humor into every session and likes to focus on the fun that can be had whilst working out.
In her spare time Hannah enjoys working out, traveling, drinking tea and most importantly spending lots of time with her family and friends.
---
Hannah instructs the following:
Exercising while pregnant is great for both momma and baby! This class will take you through a full body workout that is appropriate for all levels of pregnancy. You'll not only increase your balance, strength and stamina but you'll also be prepared for your labour and delivery!

Grab your mat and join some other expectant momma's in this class just for you.


Unable to make it to all 8 classes? Per class rate of $25/class is available. Call us to register.




A dynamic full-body workout will be the focus of this pilates class, while improving flexibility, stamina and strength. Feel your whole body tighten and tone throughout this work out that may vary class to class. Small props such as flex bands, fitness circles and toning balls may be incorporated to intensify further.




fitilates Reformer Pilates classes combine Joseph Pilates methodologies with modern day advances in exercise science. Focus is on strengthening and lengthening your entire body while learning to initiate the movement from the core. Proper alignment, technique and postures are stressed while learning important principles such as centering, opposition and control. Classes are limited to 5 participants; individual attention, pacing and modifications are provided.




Without a doubt this may be the most important fitness class you do post-pregnancy and by post-pregnancy, we mean from 6 weeks to 6 years (or more)!!

This mat class was created especially for reconditioning your body after pregnancy and childbirth. A class focused on core-strengthening which is perfect for moms who want to focus on re-flattening the abdominal wall and strengthening the pelvic floor, hips, shoulders and back as well as target postural issues and muscle imbalances created by pregnancy. This low-impact class is suited for all fitness levels and no Pilates experience is required.

We welcome you to bring your little one along (as long as they are not crawling) or come on your own. We will help you reclaim your Pre-baby body while offering you the chance to meet other moms and leave the class feeling revitalized, relaxed and toned.

Diastasis recti (the splitting of your abdominal muscles), pelvic floor weakness and proper core engagement all need to be addressed. This registered class will teach you everything you need to know and will safely progress you through appropriate exercises. You'll strengthen your whole body while building stamina and stability.

Bring a blanket for baby to lie on and a mat for yourself.

Unable to make it to all 8 classes? Per class rate of $25/class is available. Call us to register.