Dominic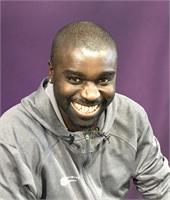 Personal Trainer Specialist (canfitpro)
Dominic completed his Bachelor of arts with a concentration in Early Childhood Education from the University of Buffalo in 2010.
Growing up in Toronto, he participated in many sports like soccer, basketball, hockey, track, and rugby, and after pursuing his passion of becoming a professional Athlete, Dominic wanted to help people make lifestyle changes.
Aspiring to increase the performance of his clients, Dominic is continually studying new movements and variations that may be applied for an individual to meet their goal. Even though researching new high intensity techniques has a personal advantage for his own training, he is always excited to share it with his clients. Because of his athletic background, Dominic likes to put a big focus on mental strength.
---
Dominic instructs the following:
HIIT your metabolism hard and increase your energy in this interval based training class. This Signature Class uses TRX suspension training with other small equipment to deliver a high-intensity workout. Based off the latest research in fat loss this class will torch calories, improve movement and increase your confidence.

Be prepared to see results!

Like all of our Signature Classes, this class is appropriate for all levels and modifications will be provided when appropriate.




A brand new small group conditioning program with a focus on strength, explosive power and intense conditioning, where we teach you how to train like an athlete.

You will use barbells, kettle-bells, push/pull sleds, etc. to emphasize being strong and explosive in a dynamic way, all while being coached by one of our great trainers.

These sessions are part of our Small Group Personal Training program where the number of clients per group are limited so our coaches can focus on each client's individual needs and limitations.




An Infinite Fitness Signature Class that combines the sweat and calorie burn of our Infinite Ride class with the strength and toning of resistance training.

This class guarantees a full body workout by alternating between intervals on the bike to weight training exercises off the bike. It's a class perfect for those who are intimidated of sitting on the bike for an entire class and those looking for a top-notch comprehensive workout in just 60 minutes.

Like all of our Signature Classes, this class is appropriate for all levels and modifications will be provided when appropriate.

*please note: due to the potential of injury and unnecessary strain, we do not perform resistance training exercises while on the bike.*